Is the Gold/Silver Correction Over? Need-to-know info...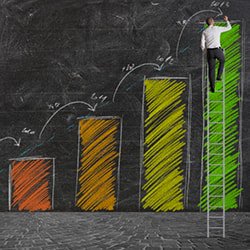 Precious metals investors are breathing a sigh of relief this week, as it looks like the heavy selling in the futures markets may be behind us for now. Gold and silver finally found heavy buying last week – more than enough to force the bears into retreat and produce a nice rebound in spot prices.
We'll find out if prices continue rallying this week or if they lose momentum as the markets await another catalyst to get them moving again.
Strong physical demand is one potential catalyst. By all accounts, the off-take of physical gold – from the exchanges, the London market, and at the retail level – is significantly outstripping world production and has been for the past few months.
Central bankers (particularly in Asia and Russia), who were aggressively accumulating when gold was $1,700/oz, are loading up even more at these bargain-basement prices.
Perhaps high demand for bullion will be enough to make the leveraged short traders – who have relentlessly been selling futures contracts for metal they don't own – nervous about being called to actually deliver the goods. However, the recent price strength could stall out, and prices could fall back to the lows of a couple weeks ago. The recent selloff undercut the case for a return to the highs of 2011 and a resumption of this epic bull market in gold and silver anytime soon.
Bullion Markets Still Trying to Find Supply/Demand Balance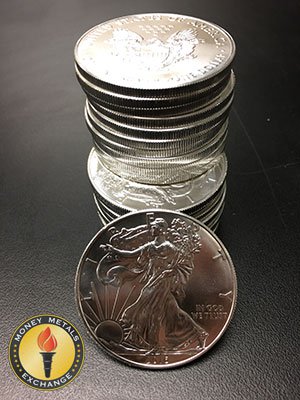 Demand for physical bullion remains very strong, but it did slow enough over the past week for Money Metals Exchange to secure firm commitments from mint sources on delivery of popular products. We resumed taking orders 1-oz silver rounds and 1-oz silver bullion coins including the American Eagle and Maple Leaf.
As a lower-priced alternative to the Eagles and Maples, we urge those investors insisting on government-issue silver in the 1-oz form to consider the Austrian Philharmonic silver coins. They are more than $1 cheaper than their North American cousins and with much less of a lead-time on delivery.
It will likely be some weeks before the bullion markets return to normalcy, and should buying interest spike again, all bets are off. Most silver products now include lead-times for delivery of 2 - 4 weeks, while gold orders will routinely be delayed 1-2 weeks. Premiums are significantly higher than three weeks ago on government-issue bullion coins and pre-1965 90% silver coins.
One kilo (32.15 troy ounce) coins from Australia's Perth Mint are the exception. We have the Koala design in stock and ready to ship, and premiums have not risen a penny. These coins will save investors $2 - $3/oz versus the more popular government-minted alternatives, such as the American Eagle and Maple Leaf.
The Perth Mint produces some of the most beautifully made coins available, and these are no exception. For investors trying to capitalize on the significantly lower spot prices and avoid paying higher premiums, Perth Mint silver kilo coins are one great way to go.
Privately minted one-troy ounce silver rounds, such as our exclusive "Don't Tread on Me" Tea Party round, and 100-oz bars also deserve a look. With premiums up only a modest 25 cents/oz (or 1%), these products look relatively cheap. Private mints and refiners are taking advantage of the surge in demand by increasing production, taking some pressure off of premiums and lead times. In a few weeks, inventories may get back into shape on bars and rounds.
Meanwhile, continuing inventory shortages in U.S. Mint products remain a concern. The past week was a bit of a mixed bag. Money Metals was able to secure a limited allocation of silver Eagles, but the Mint announced on Wednesday they would stop accepting new orders for the 1/10th ounce gold Eagles.
Potential Market-Moving News This Week
Metals investors will be watching the announcement following this week's FOMC meeting closely. This week will also bring data on housing and consumer confidence.
Monday, April 29th – Pending Home Sales. The real-estate sector continues to do pretty well. It is one of the very few examples where consumers, rather than the large banks, are actually getting stimulus directly in the form historically low interest rates and mortgage guarantees.
Wednesday, April 30th – Consumer Confidence. Recent confidence has been weak -- contrary to the performance in the stock markets.
Wednesday, May 1st – FOMC Announcement. Precious metals prices suffered after the last FOMC meeting where members discussed the early withdrawal of stimulus. Weaker recent economic data may prompt more discussion of leaving the stimulus spigot running this time around. Such talk could be expected to boost gold and silver spot prices, as traders in the futures markets remain mesmerized by the Fed's every word.
---