Chinese Gold Panda - 8 Gram, .999 Purity
This item is currently out of stock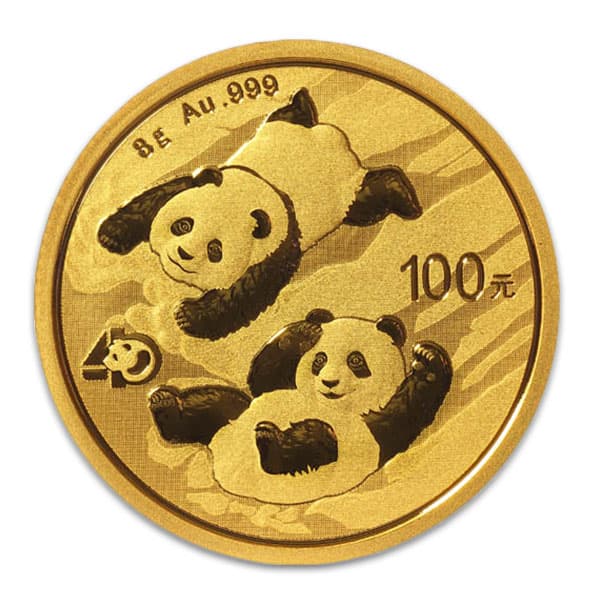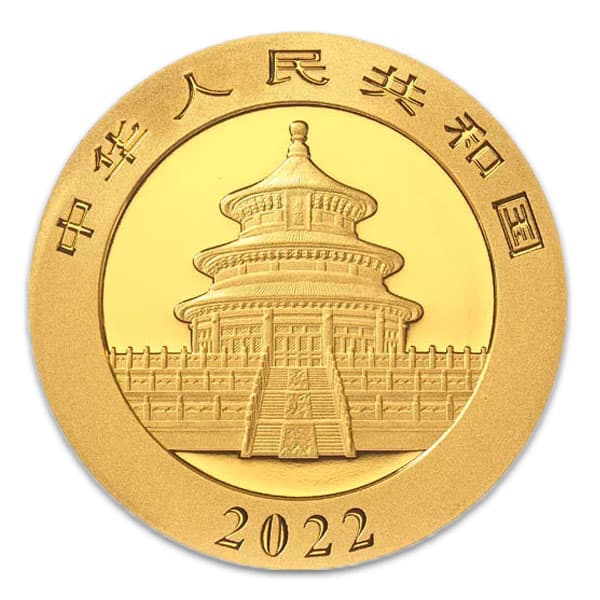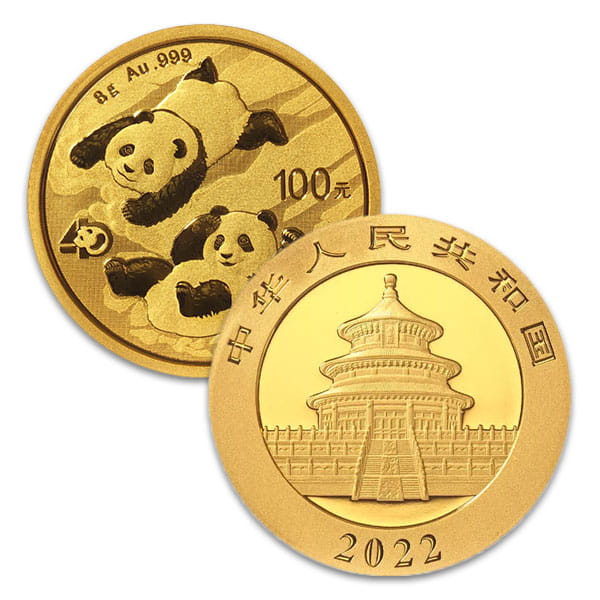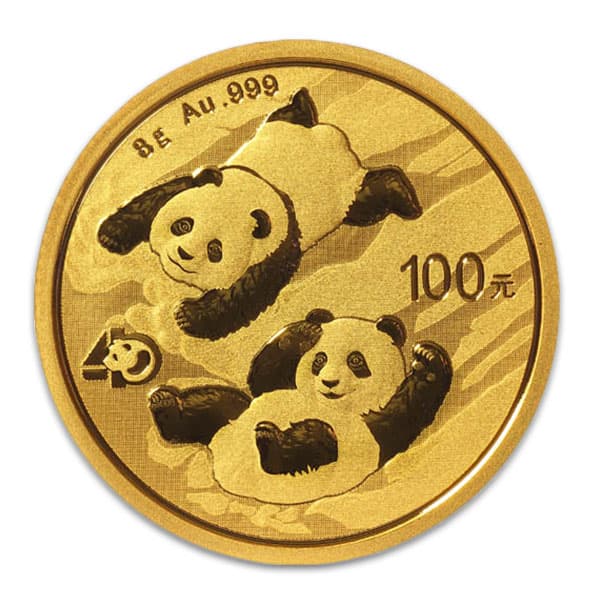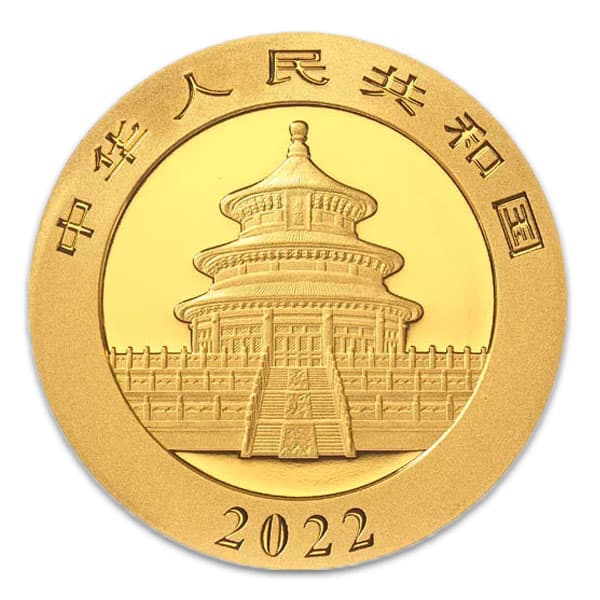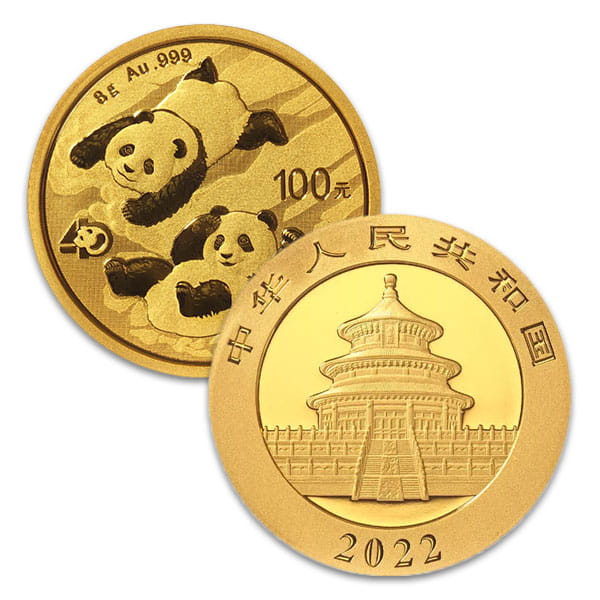 $638.71
(as low as $140.32 over spot)
Alert me when this item is in stock
Enter your email address to receive an alert when this product is available...
Quantity
Premium/Unit
Total Price Each
1 - 19
$154.84
$638.71
20 - 39
$140.32
$624.19
40+
Please call for our best pricing. 1-800-800-1865



Free Shipping
On All $199+ Orders
Sell to Us Price: $488.71 each
8 Gram Gold Chinese Coin – A Rich History
Investors buy gold to preserve wealth and profit as gold prices rise.
Gold investments have long been considered an insurance policy - both against the constant devaluation of fiat (paper) currencies and against geopolitical turmoil. When there is hyperinflation or social unrest there is no substitute for private, portable, and trusted gold coins, rounds, and bars. The precious yellow metal has been providing the ultimate security for investors for thousands of years. (Chinese Gold Coins)
During uncertain times, gold will be the most important asset in your investment portfolio. The 8-gram gold Chinese Panda is a great option for investors trying to choose from among the many gold bullion products.
For starters, it's very easy to trade and always in high demand. The coin is much more affordable than 1 oz coins, given its smaller size at just over 1/4 oz. And it the endearing Panda design is a good way to add interest to your metals portfolio.
Check out what makes this coin special below.
Design, Features, Face Value
The 8-gram Chinese Gold Panda is one of the most popular Chinese coins. This coin has a diameter of 22 mm and a thickness of 1.5 mm. This puts it in the middle of the range of sizes produced by the Chinese Mint - landing between the 1 Gram Gold Panda Coin and the 30 g coin.
The 8 g Pandas are now minted at the Shenzhen Guobao Mint along with all the other Gold Panda bullion coins. Production of the Pandas began at this facility in 2005.
Each year sees a different panda portrait on the reverse of the coin, except those minted in 2001 and 2002 which share the same design. Also on the reverse, you can see the denomination, which is 100 yuan for the 8-gram coin.
As mentioned above the reverse of the coin changes from year to year, though the beloved Panda bear in varied settings and poses is a constant. The 2016 coin, for example, features a massive panda hugging a tree branch. In the background is a bamboo forest, befitting the coin's Asian motif.
The obverse of the coin always depicts the Temple of Heaven in Beijing. The top inscription, which is in Chinese characters, translates as 'The People's Republic of China' and the bottom inscription is the mintage year. The same image of the Temple has adorned these coins since the first one was struck in 1982. The portion of the Temple depicted is the Hall of Prayer for Good Harvests. It is one of the most important historical buildings in China, dating back to 1420 and the Ming dynasty.
It's also worth noting that through the year 2015, these coins were produced in troy-ounce increments. The sizes were switched to the metric system in 2016. The current 8-gram gold Chinese coin is roughly the equivalent of the prior 1/4 troy ounce coin.
The 1/4 troy ounce coin had a face value of 100 yuan, the same as the 8-gram coin. However, weight conversion shows that the 1/4 troy ounce Gold Panda has a total weight of just 7.7758 grams.
Since 2001 this Gold Panda Coin has maintained the 100 yuan face value. During the previous 18 years, its face value was just 25 yuan. (Chinese Gold Coin)
Popularity Among Collectors and Significance
The 8-gram gold Chinese coin is very beautiful and warrants a spot in any gold collection, its popularity in the United States is growing, though well below that of Gold American Eagle from the US Mint.
The number 8 has a special significance in Chinese culture as its pronunciation is associated with luck and good fortune. Because of this "lucky coin" mystique, the 8-gram Panda is one of the most popular denominations in the series.
Chinese mints have churned out over 15 million Gold Panda bullion coins. However, since 2001 the coins are no longer minted according to demand. An annual mintage limit has been imposed since 2001, presumably to prop up the value.
As of this writing, there are 600,000 8-gram gold Chinese coins in existence. These coins are not intended for rare coin collectors, but their mintages are lower than for many other bullion coins. The rarest Chinese Gold Panda is the 1998 date. 94,040 were produced that year.
The most important coin from a collector's standpoint is probably the one minted in 1979. It is a commemorative piece designed to honor the 30th anniversary of the People's Republic of China. (Chinese Gold Coin)
Is the 8 Gram Gold Chinese Coin Worth Investing In?
The 8-gram Panda is easy to trade. Its fractional size will keep it within reach of investors with a limited budget, even as gold prices rise. And it is just plain cute. The Panda is beloved throughout the world, guaranteeing the popularity of the coin which honors it. As a bullion coin, the premium above the gold melt value that investors must pay is modest. The coins are well crafted.
All of these factors make the 8g Panda a great option for bullion investors.
Conclusion
The 8-gram gold Chinese coin enjoys special significance among Chinese Gold Panda coins. Because it is closely associated with luck and good fortune, the 8-gram gold Chinese coin is popular with people who may otherwise be less interested in gold and coin collecting.
It has an affordable premium that investors will appreciate. The fact that the coin features a new design on the reverse side each year keeps the Panda fresh and interesting for collectors.
You cannot go wrong by adding some loveable Pandas to your gold holding. Grab your Gold Chinese Coins now!
Product Specifications
| | |
| --- | --- |
| Mint Facility: | Chinese Mint |
| Denomination: | ¥100 (Yuan) |
| Date: | 2016 |
| Quality / Type: | Bullion, Uncirculated |
| Purity: | .999 pure Gold |
| Metal Weight: | 8 grams (.2572 troy ozs) |
| Diameter: | 22 mm (.866") |
| Obverse: | Giant Panda on Limb |
| Reverse: | Beijing's Temple of Heaven |
Sell to Us
We are buying this item back daily, and we pay you promptly!
Our current buy pricing is $488.71 each and we will buy up to 10 ounces at this price. Simply call us on any weekday to lock pricing at 1-800-800-1865.
Learn more about the process for selling to us here.
Shipping Info
We take great pride in the way your order is packaged and delivered.
You can expect:
Prompt Shipping – We ship orders shortly after your payment has been cleared – generally within 2 business days.
Fully Insured – We fully insure all shipments with Lloyd's of London.
Privacy – Your package will have no external markings that provide any clue as to the contents. Because we insure packages with Lloyd's of London, we do not declare a value or insure with the carrier.
Accountability for Package Contents – Your order will be packed under video surveillance, weighed and double-checked prior to shipping to ensure you receive exactly what you ordered.
Professional Packaging – Your order will be packaged securely and professionally.
Tracking – We will provide you with the carrier's tracking number for your shipment so you can monitor its progress and plan for delivery.
Signature Confirmation – Delivery carriers are instructed to request a signature upon delivery.
Cost to Ship & Insure
(absent periodic special offers for free or discounted shipping)
| Insured Value | Cost |
| --- | --- |
| Up to $198.99 | $7.97 |
| Insured Value | Cost |
| --- | --- |
| $199.00 + | FREE |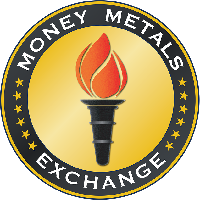 Sign in to Your Account
Please Sign In or Register to leave a review
Rubi R.

November 13th, 2022

These coins are absolutely beautiful. The design is so crisp and clear and the Pandas jumping around a delight to see. The quality of the coin is A-1+. I absolutely recommend this coin for people who like to collect beautiful coin specimens.

david k.

January 25th, 2019

All I can say is WOW. Easy transaction again by MMX. The coin is sealed, to me it looks like a proof gold coin.