Money Metals is the top-ranked national dealer that both buys and sells precious metals. If you sell your gold to a local dealer near you, you will generally get paid less for your metals as compared to doing your transaction with Money Metals. Learn more about selling to us here.
---
Purchasing (or Selling) Gold and Silver in Burlington, VT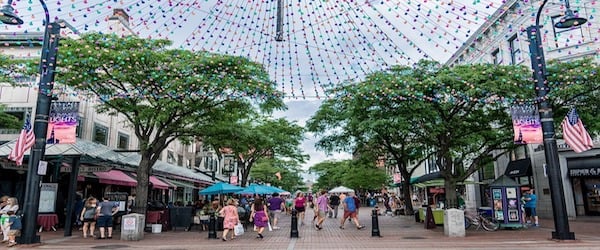 About Burlington, VT
Burlington is the most populous city in the state of Vermont, boasting a population of almost 50,000 residents. Located less than 50 miles from the Canadian border, Burlington was incorporated in 1865. Vermont recently garnered attention for being the first U.S. city to run entirely on renewable energy. The University of Vermont is located in Burlington.
Local Gold and Silver in Burlington, VT
Be sure to check out these coin and bullion shops next time you're in Burlington, VT:
Martin's Coins & Jewlery
John Martin has over 20 years of experience buying, selling and appraising coins, jewelry, watches and silver items. He is a longtime member of the American Numismatic Association (ANA) and the Better Business Bureau (BBB), and holds four certificates of completion from the ANA in counterfeit detection and in coin grading. His knowledge, experience and dedication to excellent customer service make him uniquely qualified to handle your valuable items with respect and honesty.
1525 Shelburne Rd
South Burlington, VT 05403
Vermont Coin & Jewelry
Vermont Coin & Jewelry is a local coin and jewelry store in South Burlington, Vermont. They are recognized as a friendly coin and jewelry buyer and seller with an experienced staff that can guide you through the process of turning your valuables into cash.
Whether you're downsizing, getting rid of clutter, cleaning out unwanted or broken gold and silver jewelry, or just simplifying your life in anticipation of retirement, Vermont Coin & Jewelry makes you feel at home and pays the highest prices in the area. Through the years, we have developed a reputation of always buying and selling.
150 Dorset St #330
South Burlington, VT 05403
International Coin & Currency
International Coins & Currency, Inc. started out in 1975 and over the years they've proudly satisfied hundreds of thousands of customers. With one of the largest coin selections anywhere, International Coin & Currency brings you a whole world of collecting pleasure, including international coins, classic and modern U.S. coins as well as seldom-seen scarcities and fascinating oddities. They pride themselves on "the best service in the business." When you call or visit their store, you get courteous, informed assistance. Their customer service representatives are always willing to answer any questions you might have and provide the personal service their customers have grown accustomed to.
62 Ridge Street
Montpelier, VT 05602
If you know of other coin and bullion shops in Burlington, VT that would like to be listed here, please contact us.