Gold/Silver Bottoming; CHEAP Fractional Gold Maples Found
Is the bottom in?? Precious metals sold off heavily early last week but rallied back strongly on Thursday and Friday. The big intraweek reversal isn't definitive, but it is suggestive of at least a short-term trend change at hand.
Gold managed a $12 gain for the week, closing at $1,593/oz. Silver, which traded as low as $26.70 intraday on Wednesday, finished the week at $28.75 – down a mere 16 cents.
Platinum fell $12 for the week to close at $1,459/oz. Platinum, trading at a $133/oz discount compared to gold, is once again at a historically low valuation relative to the yellow metal. Bad news regarding Chinese demand for autos didn't help. Palladium closed up $2/oz at $607.
Metals Get a Safe-Haven Bid
Gold and silver price action has been highly correlated with commodities and equities over the past few months. We've seen copper, the S&P 500, and the precious metals sell off together as worries over weaker growth in China and the European debt crisis flare up.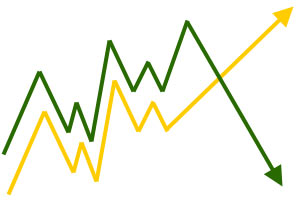 We saw a sharp break in this pattern on Thursday and Friday, which precious metals bulls hope is the start of a new trend. Gold and silver caught the safe-haven bid, while investors actually sold stocks and commodities. We expect this decoupling between metals and equities to continue should economic worries continue to escalate.
Mark O'Byrne from Goldcore noted there is a discernible pattern in an environment like we have today (where fear of recession or depression is on the rise). Early on, investors sell pretty much everything, including gold and silver. At some point, however, investors who view gold and silver as a safe haven begin to overwhelm those who trade the metals as if they were any other risk asset.
The 2008 financial crisis is a good example of this dynamic. Metals followed stock prices and commodities down through the summer and fall, but diverged and rallied strongly as the crisis reached a crescendo.
A Bottom Looks More and More Likely
For those looking for an entry point to start a position in physical bullion, or to add to an existing but incomplete position, now is likely a great time.
Managed money and hedge funds – often thought to be the "dumb money" – are holding the largest bearish position in gold and silver (as reported by the public exchanges) since Lehman Brothers collapsed in 2008. In contradistinction, the large commercial banks, including JP MorganChase, have not positioned themselves more resolutely for higher prices since just before the three-year metals rally commenced in the fall of 2008.
---