Race to Devalue Currencies; Selling Your Metals As Easy As Buying
The gold and silver markets treaded water last week after four consecutive weeks of significant gains. This morning, gold retreated from its next price resistance level near $1,800/oz. A break above that level portends a swift assault on last year's record close of $1,900.
G old gained $3 for the week and closed at $1,775/oz (+0.2%). Silver gave up $0.11/oz (-0.3%) and settled at $34.61.
Platinum and palladium both gave back some of their recent gains, as South African miners settled a strike. Platinum lost $73 for the week and finished at $1,641 (-4.25%). Palladium fell $26/oz and ended at $675 (-3.7%). Though the metals posted a weekly decline, they rose Friday on fears that the labor unrest in South Africa may not be over after all. Workers at other mines looked to the agreement reached elsewhere and are already clamoring for the same pay increases.
Gold Makes All-Time High in Euros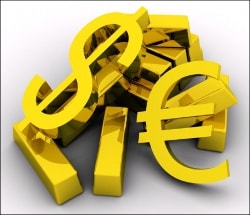 The gold price made a new all-time high priced in Euros last week. As nations around the world race to devalue their respective paper currencies, the gold price denominated in any particular currency will fluctuate. From mid 2011 through mid 2012, precious metals prices suffered in dollar terms as the dollar strengthened. But gold is up over $200 since the U.S. Dollar Index peaked in July.
Investors should understand currency dynamics and not get fooled by price action in metals based solely on short-term strength in the local currency. Instead, they should check gold and silver prices against a selection of major world currencies.
Central banks throughout the world are universally committed to inflating their way out of troubles – the most recent being Japan and America's own central bank. The Federal Reserve was starting to fall behind in the race to devalue national currencies, but anyone who counted out America's central bankers got a rude awakening with this month's announcement of QE3.
Buy Metals with Confidence – It Is Easy to Sell When the Time Comes
There is now broad awareness that the dollar and paper assets are in serious trouble.
Despite that, the percentage of investors who own physical gold and silver remains in the very low single digits – perhaps 1-2%. The conversations Money Metals Exchange's Precious Metals Specialists have with customers yield lots of insight as to why investors may worry deeply about the dollar, yet still procrastinate on the decision of diversifying into bullion.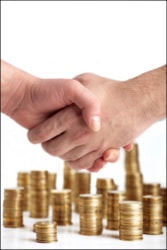 Many get stalled out simply because they don't know how to dispose of their gold and silver once they have it. Unfortunately, they don't make the crucial decision to BUY because they don't realize how easy it is to SELL!
Money Metals Exchange certainly does not advocate selling now, as we expect there are still years – if not decades – left to run in the ongoing bull market for precious metals. We firmly believe that now is the time to accumulate. But to help customers make the decision to buy with confidence, it is worth explaining the process of selling.
We recognize some investors may need to sell a portion of their metal for whatever personal financial reason. In any event, metals investors should know that owning physical bullion really does amount to owning a better form of money. It is extremely liquid and easy to convert back to currency.
Money Metals only sells the most popular forms of gold, silver, platinum and palladium. As long as you stick with these common forms, you can be assured dealers across the country – from the local coin shop to larger national dealers like Money Metals – will be happy to buy your metal when the time comes. Dealers will buy bullion coins, rounds, and bars right on the spot, for something very close to the melt value. These items are traded in huge quantities, and we (and others) are always buying inventory.
You can find Money Metals's buy-back prices for each item posted right on our website. Our buy prices are just as competitive as our sell prices.
Just give us a call to lock at the posted price – no haggling, no low-balling, and no complicated process. It takes about 30 seconds to lock your price with one of our Specialists, and we'll email a purchase order confirming the details. Just ship the metals back to us, and we'll issue payment immediately upon receipt.
---