Global Race to Devalue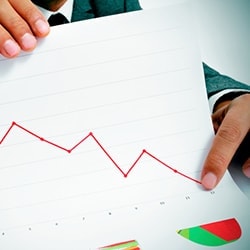 As investors focus their attention on the upward march of equity markets toward new nominal highs, precious metals markets remain relatively quiet.
The CME group significantly reduced margin requirements on both gold and silver last week. Margins tend to rise and fall with price volatility, and there just hasn't been much volatility recently in metals.
However, the currency markets are starting to show some life, and action there will almost certainly impact precious metals. Japanese leadership, including the new prime minister, Shinzo Abe, are promising to do whatever it takes to devalue the yen. So far, they have been successful as the yen has fallen versus both the U.S. dollar and the Euro.
Of course, the strategy can only work in the short run. European officials are already talking about their response, and the U. S. won't be far behind. The race to devalue currencies can't really be won by any nation. That's because nearly every nation's currency is managed by central bankers who are philosophically committed to unrestrained money printing as the miracle cure.
Pre-1965 Half Dollars Sold Out but 90% Silver Dimes/Quarters Still in Stock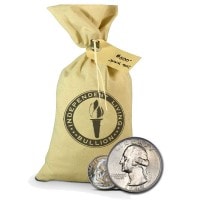 90% silver half dollars are virtually gone from the marketplace. Premiums have been rising on Pre 1965 silver for months, but apparently not enough to lure owners into parting with significant quantities. It is going to take higher silver prices or even more premium increases, or both, to entice supply back into the market ( Money Metals Exchange is now bidding on half dollars at MORE THAN spot for the first time ever, meaning those who wish to sell will receive more than melt value for 90% half dollars).
Inventories of 90% dimes and quarters look a little better. Money Metals can fill virtually any size order -- with the possible exception of very large, multi-full bag orders -- without delay.
Our inventories of silver American Eagles are higher than they were a couple of weeks ago. On Friday, premiums fell back to the levels very close to what they were prior to the U. S. Mint's temporary halt in production 4 weeks ago. Demand over the past two weeks has fallen a bit from the record pace set early in January. The Mint (for now) is keeping up.
Potential Market-Moving News This Week
Last week, stock markets ended up little changed while precious metals finished mixed. Some reports due this week may provide the impetus for more significant directional moves, including possible breakouts or breakdowns from the narrow near-term trading ranges in gold and silver.
Tuesday, Feb. 12th – NFIB Small Business Optimism. Small business owners reported confidence at recessionary levels in December and forecasters aren't looking for much improvement this week. No surprise -- owners list taxes, regulation, and poor sales as top concerns.
Wednesday, Feb. 13th – Retail Sales. Forecasters are predicting anemic retail sales figures. This year's increase in Social Security payroll taxes coupled with the recent surge in gasoline prices are eroding consumers' discretionary funds.
Thursday, Feb. 14th – Jobless Claims. Jobless claims are expected to be relatively flat.
---