Special Message from Money Metals' President:
Dear Reader,
I hope this letter finds you well this holiday season – and with family and friends.
It's a great time to reflect on what's important in life. For my part, I am deeply grateful for the opportunity to make a difference in the financial lives of my customers and readers. Leading Money Metals Exchange to new heights is fulfilling work, particularly after my long career in Washington, DC.
As a leader in a national grassroots organization for 15 years, I have first-hand experience with how difficult it can be to change the direction of our suicidal federal policy.
It frankly matters little who controls Congress and the White House. The bureaucracies (including the Federal Reserve) are marching undeterred in the same direction. Even if true resolve to change course existed in our elected leaders, implementation is nearly impossible. In spite of all this, I am quite optimistic.
A great number of Americans are waking up to the fact that the solutions do not lie in Washington, DC. The solutions are within themselves.
A growing number of folks are voting with their money by buying gold and silver – taking meaningful steps to protect themselves against the unstable dollar, massive federal debt, and the irresponsibility of the politicians.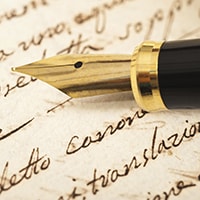 There are now more than 25,000 Americans who purchase their precious metals from Money Metals Exchange. Of those, almost 3,000 individuals are saving in real assets – month in and month out – through our monthly gold and silver savings plan.
Our customers are taking decisive action, and we are honored to help them.
Precious metals are still way below their highs from 2011, particularly silver! More customers than ever jumped on the opportunity presented in 2013 to add to their positions (or make their first purchases) before gold and silver resume their long march higher.
And higher they will go.
We don't have a crystal ball, but we do constantly recheck our premises behind the case for diversifying into gold and silver. The case is stronger than ever. Our recent articles and podcasts lay it all out, and I hope you've been taking advantage of the high-quality content we produce each week to keep you informed.
Thank you for allowing us to play a small role in your life this year. We take the responsibility very seriously.
Wishing you great happiness, health, and prosperity,
Stefan Gleason, President

Money Metals Exchange
---