Precious metals markets will be looking for some direction this week following a mixed performance last week.
Gold prices eked out a small gain, while silver finished down nearly 2%. Both metals rose sharply on news of the turmoil in Ukraine, but they gave their gains back after a stronger-than-expected report on new unemployment claims lent strength to the theory that economic recovery is underway (and the theory that Federal Reserve tapering can continue).
The platinum group metals continue to outperform -- with palladium leading the way. Palladium broke through overhead resistance, and technical analysis points to even higher prices. Traders looking at the following chart are likely to continue piling into the long end of the trade:
---
Caveat Emptor: Choose Your Bullion Dealer Wisely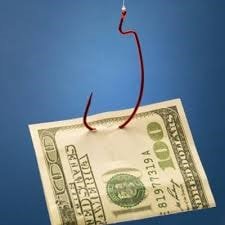 When we launched Money Metals Exchange, the retail precious metals business was largely divided among two types of firms. The first group was comprised of a handful of large and well-established dealers who advertise heavily on national TV and radio. They run the advertising to catch the interest of investors with legitimate concerns over inflation and wealth preservation. Unfortunately, they pay for the advertising by hiring aggressive salespeople to switch these investors from a straightforward investment in gold and silver bullion into super high-priced semi-numismatic or supposedly collectible coins.
These "rare coin" dealers leave a wake of unhappy customers behind them. Unsuspecting customers find many of the assurances offered by slick salespeople were outright lies -- including tax and reporting advantages that don't exist. But the most unpleasant surprise, invariably, is that the coins -- represented to be rare and all but certain to command even higher collectible premiums over time -- were not scarce at all... and often bring very little premium when it is time to sell.
Some customers have felt cheated and pursued legal action. The city of Santa Monica just brought another lawsuit against one of these national advertisers three weeks ago. The suit alleges bait and switch tactics, and it is only the latest example. Look here and here for details on other dealers with names you may recognize who have been slammed with legal action recently.
"Low Price" Dealer Files for Bankruptcy After Failing to Ship Orders
The second group of dealers consists of smaller firms. These include local coin shops that often have built great reputations over years of successful trading with their clientele (in spite of not always offering the best prices) and mail-order outfits that may be undercapitalized and poorly equipped to provide good customer service.
But many of these companies are good, and at least they are selling the right stuff: bullion, coins, bars, and rounds. That said, some of these dealers have run into trouble, and buyers who send in large sums of money often find themselves nervously awaiting delivery -- without written confirmation of price, lead time, payment, or shipment.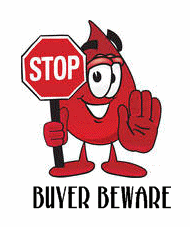 One prominent bullion dealer is reported to be on the verge of bankruptcy. Tens, if not hundreds of millions in customer funds are at stake. Many of these customers would have avoided problems by doing just a bit of due diligence in the form of a Google search before their purchase. (In fact, this firm failed our own due diligence tests several years ago.)We think bullion investors have to demand more from their precious metals dealers. News stories about customers bilked by unethical dealers running huge national TV and radio ad campaigns aren't inspiring confidence among the growing numbers of people weighing whether or not to accumulate physical gold and silver for protection and profit.
And nothing invites government regulation like high-profile swindles.
If the market doesn't punish the bad actors, bureaucrats (who already are irritated to see precious metals competing with the dollar) are likely to find a "solution" that is worse than the problem. The privacy advantages currently available to gold and silver buyers -- the ability to transact without reporting the details to some government regulator -- will likely be the first that could be threatened.
We launched Money Metals Exchange to meet the needs of bullion investors. We only trade in the most popular bullion products -- no over-priced "rare" coins -- and we strive to offer industry-leading values whether a customer is buying or selling.
And every customer who transacts withMoney Metalsgets immediate confirmation of the price they lock, the expected delivery time of their purchase, payment confirmation, and tracking information when their fully insured package is shipped.
Important Rules of the Road When Choosing a Dealer
Finding a reputable bullion dealer with good pricing and reliable delivery is easy. In fact, it just takes a minute or two of internet searching to gain a measure of confidence. Here is what to look for:
Published buy and sell prices. Dealers should be proud enough of their prices to publish them. Knowing exactly what a coin, bar, or round is worth before you buy or sell ensures you can proceed with confidence.
Good communication, especially about delivery time. Any honest dealer can tell you when to expect delivery of your purchase. At Money Metals, you can expect us to ship your order right after your payment clearing time unless we provide notice, in advance, of a delay (which is extremely rare and would only result from inventory logistical issues).
A great reputation. Professional, competitively priced, and reliable dealers leave happy customers talking about their experiences. (Google Money Metals Exchange to see the nice things our customers are saying about us.) Alternatively, you can find complaints from customers who have been abused by unethical dealers.
Potential Market-Moving News This Week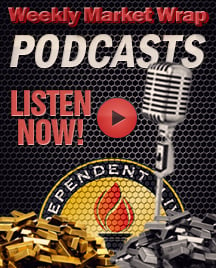 Monday, March 10th - NFIB Small Business Optimism. Small business owners report a bit brighter outlook in recent months, but we may see a setback in today's report. Difficult winter weather and recent gloomy economic reports hint that disappointment may be in store.
Thursday, March 13th - Retail Sales. Recent data on retail sales show weakness. Investors are likely to interpret further weakness as decreasing the likelihood the Fed will stay the course on stimulus reduction.
Wednesday, March 14th - Producer Price Index. Experts expect producer prices to rise a moderate 0.2% -- the same rate as in the February report. Low reported inflation numbers to grant headroom for the Fed to continue stimulating.

About the Author:
Clint Siegner is a Director at Money Metals Exchange, a precious metals dealer recently named "Best in the USA" by an independent global ratings group. A graduate of Linfield College in Oregon, Siegner puts his experience in business management along with his passion for personal liberty, limited government, and honest money into the development of Money Metals' brand and reach. This includes writing extensively on the bullion markets and their intersection with policy and world affairs.