The rally in the U.S. Dollar weighed on precious metals markets once again over the past week. Investors are preparing for another Fed rate hike, perhaps as soon as June. There was good news in the U.S. housing markets, and a modest upward revision in 1st quarter of GDP to bolster the case for continued economic recovery, and thus the case for tightening interest rates.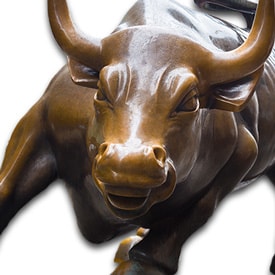 That prospect didn't dampen enthusiasm for U.S. stocks. The S&P 500 gained nearly 3% last week and has held on to those gains so far this week. Stocks seem to have shrugged off earlier worries about Fed officials raising rates. Last week's performance followed a period of weakness that began in mid-April.
The gold and silver futures markets have seen a big run-up in speculative interest since January – and this coincided with higher prices. At the same time, the number of active futures contracts, also known as the "open interest," has swelled.
Because the metals markets in the West trade on PAPER contracts with an extremely limited physical delivery option, market makers can simply print up as many futures contracts as are needed to satisfy the buying demand.
The bullion banks generally take the short side of these contracts, and speculators take the long side. The shorts are now profiting handsomely from these somewhat lower prices.
The good news for gold and silver bulls is that a large number of these contracts have already been closed out, meaning the correction – which has knocked gold and silver prices down 7% and 10% from their recent highs – could be closer to its end than its beginning.

About the Author:
Clint Siegner is a Director at Money Metals Exchange, a precious metals dealer recently named "Best in the USA" by an independent global ratings group. A graduate of Linfield College in Oregon, Siegner puts his experience in business management along with his passion for personal liberty, limited government, and honest money into the development of Money Metals' brand and reach. This includes writing extensively on the bullion markets and their intersection with policy and world affairs.