Donald Trump's victory came as the first surprise for many around the world. The reaction in the markets was the second surprise. Investors got what they expected for a few hours overnight as the ballot results came in; stocks were crushed and metals spiked higher. By mid-morning on Wednesday, however, stocks were surging and metals rolled over.
Now, a few days post-election, commentators and "experts" have written stories to explain the action in markets. Some of these stories may even prove true. But at this early stage, investors should recognize that markets mostly reflect hopes, fears, and high-frequency trading shenanigans. Reality tends to arrive later.
All eyes are focused on the first 100 days of the Trump administration. That would be a good period for investors to wait and re-evaluate which of the stories currently driving markets are fiction and which aren't.
Dig a little bit and you will find reasons to question whether the theories being floated will ever be proven out. For starters, there is plenty of reason to doubt the current notion that we will see persistently higher interest rates.
Rates jumped higher following the election. The supposed rationale? Trump has spoken critically of the Fed's low-interest rate policy in recent weeks, and he is also advocating for a trillion-dollar federal infrastructure program.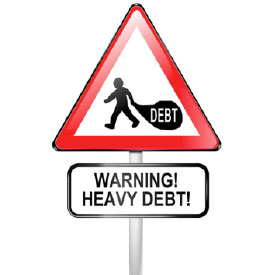 Since he isn't talking about paying for it through tax hikes or spending cuts, markets anticipate the funds will be borrowed. The government will flood the market with Treasury debt and will theoretically have to offer higher interest rates if they want buyers to show up.
No one should rely too heavily on what Trump has said about interest rates. He has taken both sides; first being supportive of the Fed and the existing policy of low rates, and more recently being vehemently opposed.
Trump's actual philosophy on interest rates, if he has formed one, remains a mystery.
On Friday, a Trump spokeswoman told Bloomberg the Fed "will remain independent" and Janet Yellen can be expected to serve the remainder of her term, which ends in 2018. No one has to guess where she stands. She loves low, and possibly even negative, interest rates.
A Trump presidency also does not change the math. There will be hell to pay if rates rise in a world reliant on, and completely flooded by cheap debt. For the USA – the world's foremost debtor – those ramifications will be even bigger. Everything from the housing market to the federal budget will break if borrowing costs move significantly higher.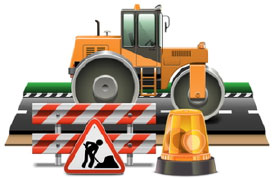 As it stands, markets seem to be positioning for the unusual combination of powerful economic growth, a stronger dollar, surging stock prices, and much higher interest rates.
Did all of that happen last week? Yes. Does a Donald Trump presidency make all of those things likely to persist? Probably not.
And speaking of a Trump infrastructure program, before everyone runs out to buy shares of Caterpillar and start training to operate an excavator, they need to be pretty sure Congress will jump on board.
Republican politicians are always eager to throw in the towel when it comes to enforcing the debt ceiling and limiting spending. But there are plenty of conservative voters who won't be thrilled to see their party jump on board with a trillion-dollar spending program funded entirely by more borrowing.
It is too early to bet on much, other than volatility. We're seeing pundits and traders developing theories that may need to be discarded next week. Overhauling investment strategies should wait until reality has a chance to set in. We'll know WAY more one hundred days after Trump takes office.

About the Author:
Clint Siegner is a Director at Money Metals Exchange, a precious metals dealer recently named "Best in the USA" by an independent global ratings group. A graduate of Linfield College in Oregon, Siegner puts his experience in business management along with his passion for personal liberty, limited government, and honest money into the development of Money Metals' brand and reach. This includes writing extensively on the bullion markets and their intersection with policy and world affairs.