Estimates for 2016 are in and the data shows the first decline in silver mine output in 14 years. The Silver Institute's World Silver Survey 2017 shows reduced production of the base metals lead and zinc are largely to blame, though silver production as a byproduct of gold mining also fell.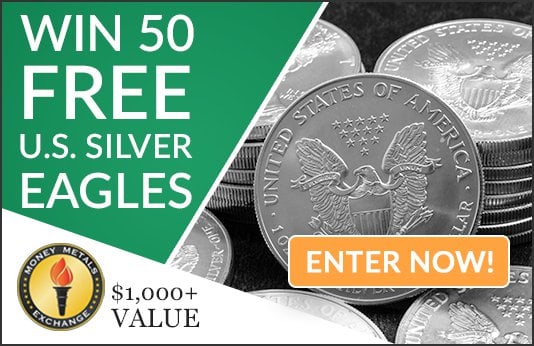 Silver Demand
The Institute estimates 70% of silver output is generated as a byproduct of mining for other metals. Primary silver producers managed a 1% increase.
Supplies from scrap dwindled once again, despite the higher average silver price in 2016 vs. 2015.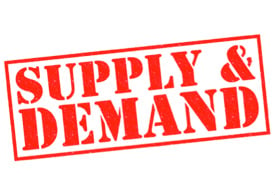 The total amount of scrap returned for refining was just short of 140 million ounces, the lowest level since 1996.
Demand for silver, most notably from the jewelry sector and for retail coins and bars, declined in 2016.
Slowing economic conditions in the Far East and India meant less buying of bullion, jewelry, and electronics using silver.
The bright spot in industrial demand was in solar power-related photovoltaic cells.
The deficit in silver supply versus demand would have been smaller in 2016 but for sizable builds in inventory at metals exchanges around the world and in vaults backing exchange-traded products including silver ETFs.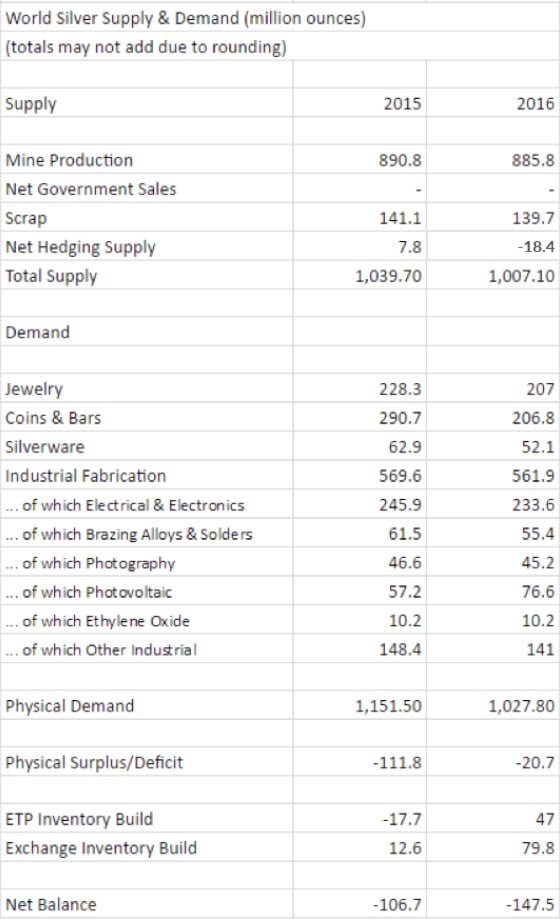 About the Author:
Clint Siegner is a Director at Money Metals Exchange, a precious metals dealer recently named "Best in the USA" by an independent global ratings group. A graduate of Linfield College in Oregon, Siegner puts his experience in business management along with his passion for personal liberty, limited government, and honest money into the development of Money Metals' brand and reach. This includes writing extensively on the bullion markets and their intersection with policy and world affairs.