Gold, Bubbles, S&P 500, and Currency Wars
From John Rubino:"We'll Look Back At This and Cringe"
"Millions of people out there still bear the psychic scars of buying gold at $800/oz in 1980 or a tech stock at 1,000 times earnings in 1999 or a Miami condo for $1,000 per square foot in 2006.
Today's bubble will leave some similar marks. But where those previous bubbles were narrowly focused on a single asset class, this one is so broad-based that the hangover is likely to be epic in both scope and cumulative embarrassment."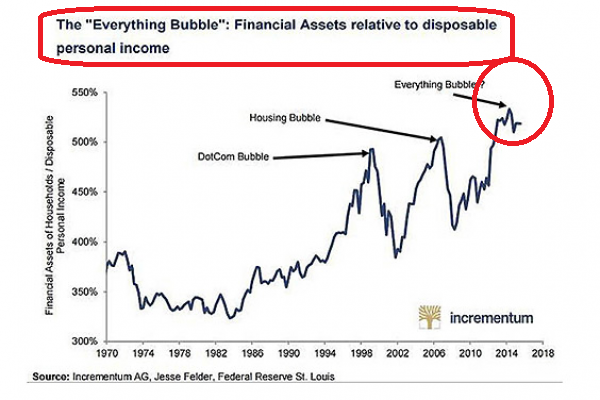 Bubble? What Bubble?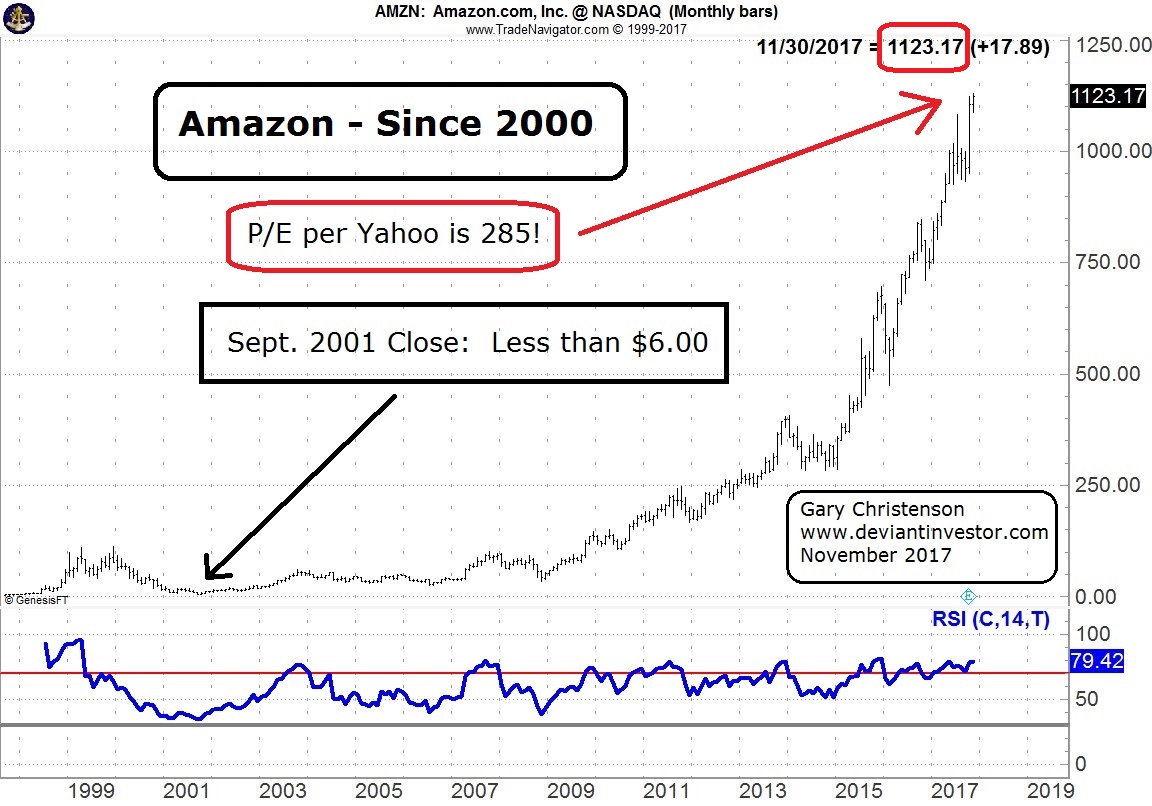 War: Currencies and Nuclear
From Timothy Alexander Guzman: A Currency War Will Escalate
One quote that always crosses my mind regarding the decline of the U.S. dollar and the state of geopolitics associated with it, is by Gerald Celente, founder of the Trends Research Institute who said that "When all else fails, they take you to war."
As the U.S. dollar continues to lose its status as the world's premiere reserve currency, the reality of a world war seems inevitable, especially when major countries such as China, Russia and Iran are making strategic moves to bypass the U.S. dollar in favor of other currencies such as China's 'Petro-Yuan'. China has made the decision to price oil in their own currency the "Yuan" by a new gold-backed futures contract which will change the dynamics of the world's economy. China is preparing to launch the petro-Yuan later this year that will eventually threaten the U.S. dollar as the world's reserve currency."
The Gold Market– 30 Year Log Scale Graph: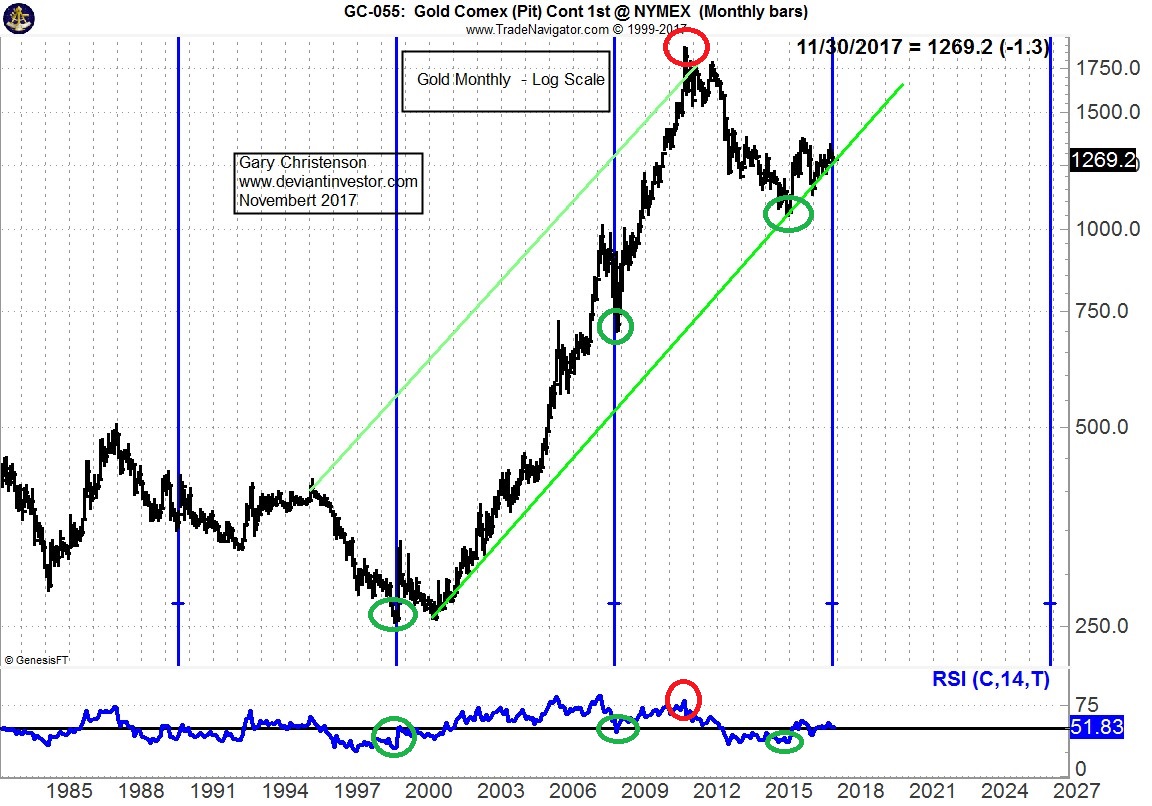 From Christopher Aaron: Gold Price Forecast– First Breakout Signal Since 2008
This is interesting analysis from Christopher Aaron!
"In sum, the leading signals of gold rising versus the broad commodity index at a major price low, the downtrend break, and the trend line retest were all sequential indicators of a significant advance in prices setting up for the future."
The Silver Market – 30 Year Log Scale Graph: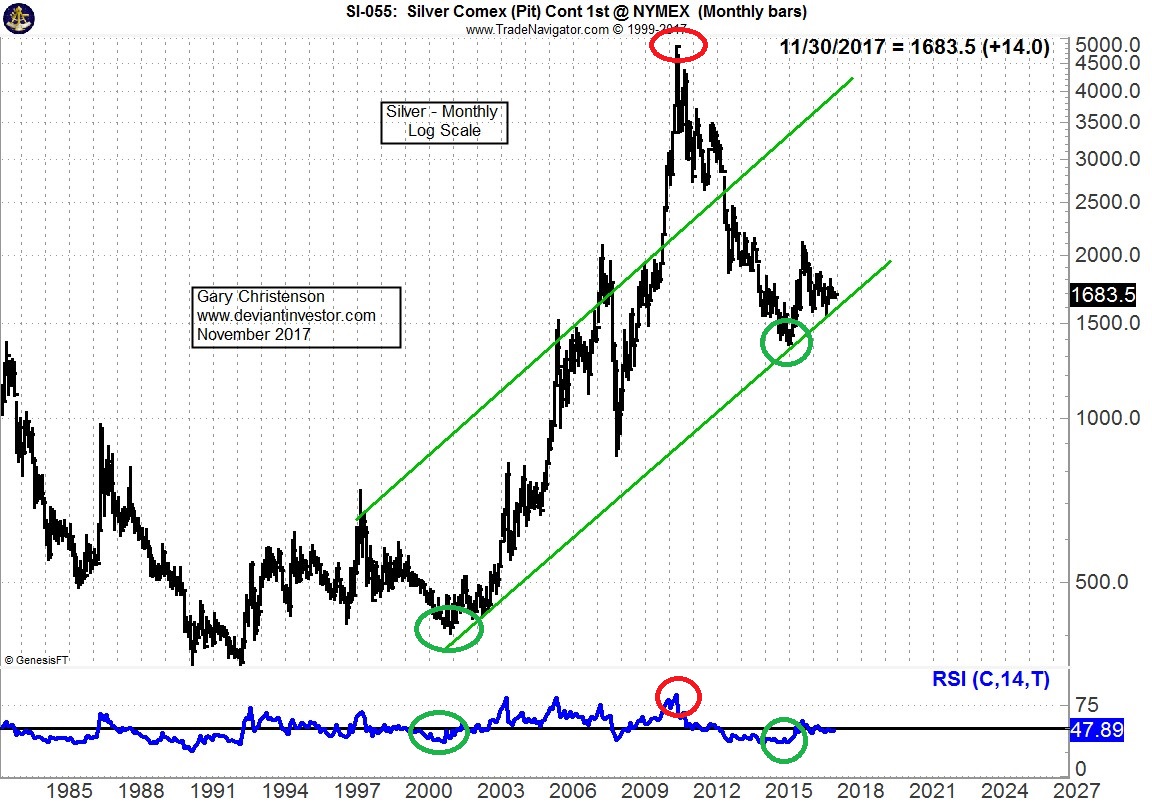 PRINT – PRINT – PRINT: MORE DIGITAL CURRENCIES
From Robert Gore:"A Crash Like We've Never Seen Before
This is interesting analysis from Christopher Aaron!
"Credit creation, without restraint has papered the globe with the greatest pile of debt mankind has ever amassed."
"When the debt bubble implodes, a global margin call will prompt forced selling, driving down all asset prices precipitously. Most of what is currently regarded as wealth will vanish."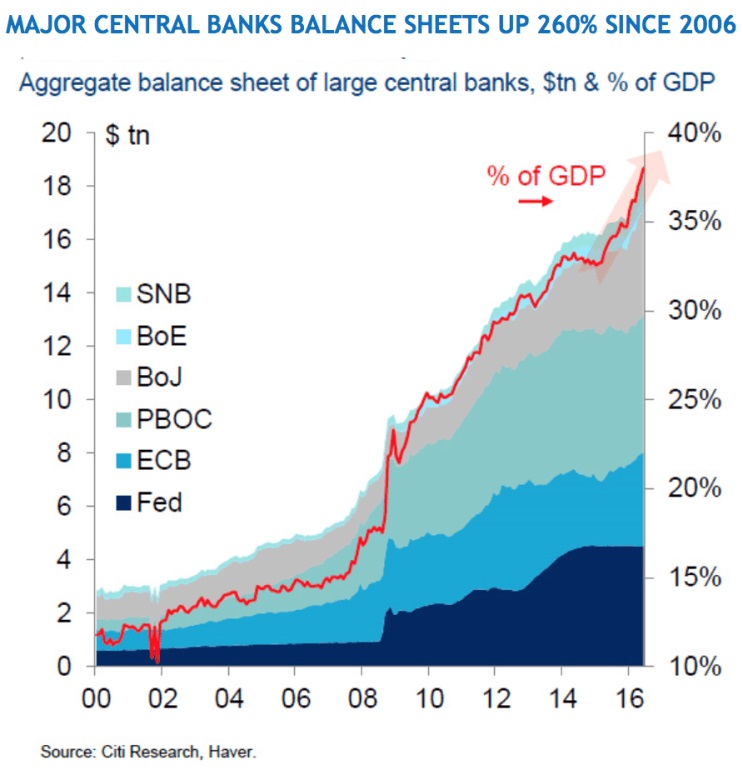 The S&P 500 Index – 30 Year Log Scale Graph:
(Or, the stock market goes up forever ………)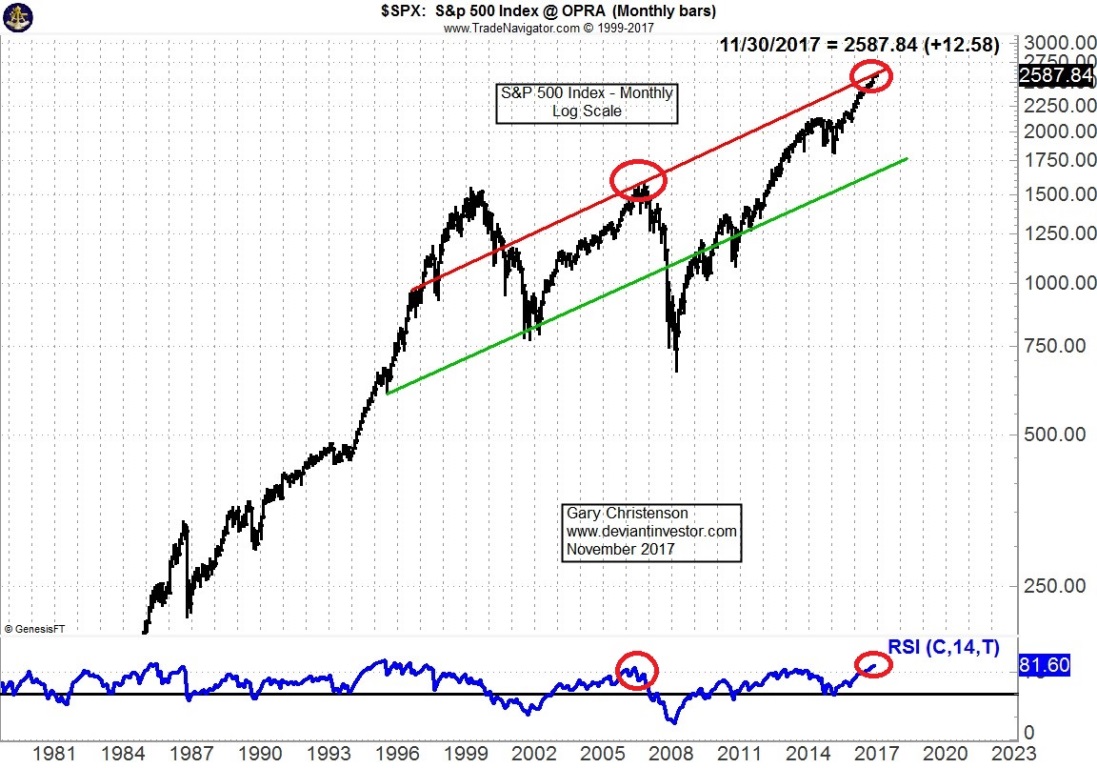 From Michael Pento:
"You still have time to extricate yourself from the lemming herd that is about to take its third 50%+ investment cliff dive since 2000."
---