Gold/Silver Rebounding; True Stories about Rare Coin Scammers
Precious metals are flat this morning as the markets look to recover from last week's price correction. All eyes continue to be on the debate in Washington DC surrounding the "fiscal cliff."
Gold is trading near $1,715, and silver is up slightly at $33.71. Platinum is down slightly at $1,603 while palladium is flat at $686.
If It Sounds Too Good to Be True...
Part of our mission is to educate people regarding the scams and rip-offs they are likely to encounter if they aren't careful about where they do business. Many firms, including a number who advertise prominently on TV, are staffed by hucksters who specialize in misinformation and scare tactics to sell over-priced and illiquid "rare" coins to unsuspecting buyers.
The advertising campaigns of rare/numismatic coin dealers are designed to appeal to the growing numbers of people with legitimate concerns about inflation who are considering making the prudent choice to diversify away from dollars and paper assets and into precious metals.
But once these peddlers of over-priced collectibles get their phones ringing with people who want to buy gold and silver, the salespeople complete the "bait and switch" and pressure the callers to buy high-premium coins that are often priced multiples of actual gold and silver prices.
Gold and silver investors deserve better.
One of the pitches we've been hearing a lot about over the past year involves the tenth-ounce gold American Eagle bullion coin. These bullion coins are immensely popular with investors because premiums are reasonable and, at around $200 currently, they are more affordable than something larger; i.e., a 1-ounce product.
Our Specialists get a few calls a week from customers who spot an advertisement on these coins offering a fantastic price – usually at or below the melt value – and want our take. Here's what we know about these offers:
The advertised price appears absolutely unbeatable.
The salesman will try to persuade the customer NOT to buy the gold Eagle in favor of some supposedly rare coin.
One of these calls is worth recounting. Our customer agreed that the offer seemed a bit fishy, so he called the phone number listed to find out what would happen. After about 30 minutes in a pitched battle with a salesman who tried to convince him that the tenth-ounce Eagle wasn't what he should really be buying, he finally got the order placed.
However, when he provided his shipping address in Georgia, the salesman lied and said, " Darn it, but unfortunately state law in Georgia won't allow us to ship these coins there."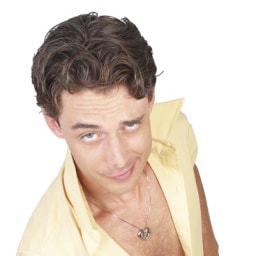 Our customer, being quick on his feet, said " No problem, my business is just across the border in Alabama – why don't you ship them there?"
The salesman said he would have to check regarding the laws in Alabama and call back. Our customer is still waiting for that return phone call, some 3 months later.
It was all a lie. (NOTE: There is absolutely no restriction on what coins can be bought, sold, or shipped anywhere in the U.S.)
The "best outcome" we're aware of is a customer who was allowed to buy a whopping 2 of the coins at the great price. He saved about $40, but deeply regrets it. He's been getting 2-3 phone calls a week from some pushy sales guy for months, trying to convince him that some "rare" coin they just got in is on "special."
It's sad that those pushing supposedly rare coins so frequently use these tactics to rip off folks who are just trying to get some gold and silver to protect themselves from inflation and financial turmoil.
Unless you are an experienced collector, we implore you to steer clear of all such items and only buy gold and silver that is priced close to its actual melt value.
This Week's Potential Market Movers
We expect talk surrounding the "fiscal cliff" to continue to dominate investors' attention. Also likely to impact precious metals markets this week:
Monday, Dec. 3rd: Institute for Supply Management Manufacturing Index
Wednesday, Dec. 5th: ADP Employment Report
Friday, Dec. 7th: Bureau of Labor Statistics Monthly Employment Situation Report
The metals have traded with an inverse correlation to the jobs numbers recently. Investors equate worsening jobs numbers with increased likelihood the Fed and Congress will print and spend in an effort to "stimulate." Lately, bad news on employment has boosted gold and silver prices, and the consensus is that Friday's numbers will be weak, as the effects of Hurricane Sandy begin to show up.
---