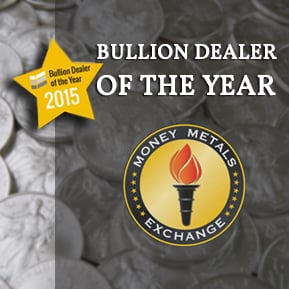 Money Metals Exchange, a national precious metals dealer with over 100,000 U.S. customers, has been named "Bullion Dealer of the Year" in the United States by Bullion.Directory, a top global ratings organization in the precious metals industry.
In balloting conducted over two months, Money Metals Exchange topped a field of 422 eligible dealers in the United States. Ultimately, precious metals customers and industry insiders from across the globe cast 20,548 verified votes.
"From [Money Metals'] regular news, analysis, and podcasts to their positive reviews across the web – it's consistent, it's regular, and no doubt for their competition, it's relentless," wrote U.K.-based Bullion.Directory in a press statement. "No big-name celebrities, no tricks, and no flashy bells and whistles – just consistently good advice, fair pricing, and proper customer service."

"We're deeply honored to have achieved this distinction in such a highly competitive field," said Stefan Gleason, president of Money Metals Exchange. "While Money Metals is known for fair, transparent pricing and fast delivery of customer orders, we're especially proud of our helpful, no-pressure sales approach and significant educational efforts."
"We believe it's vital that customers are kept fully apprised of breaking news impacting precious metals as well as the advantages and disadvantages of various products," continued Gleason.
"Trust is everything in this business. That's why Money Metals refuses to make a quick buck by unloading so-called "rare" coins on unsuspecting customers like so many of our competitors unfortunately do. Instead, we encourage investors to acquire the most gold and silver for sale with their money by investing in bullion coins, rounds, and bars priced near the metals' actual melt value."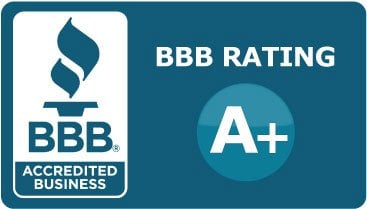 Rated "A+" with the Better Business Bureau
Money Metals Exchange has conducted several hundred thousand successful monthly savings plan, IRAs, and standard transactions with more than 100,000 customers over the years.
Founded in 2010, the rapidly growing precious metals dealer has become known for its no-pressure, approach to dealing with customers, its "white glove" service of even the smallest and newest of precious metals investors, its significant educational content at www.MoneyMetals.com, and its willingness to expose complaints about the unscrupulous dealings of "rare" coin companies that routinely rip off investors and invite regulatory scrutiny upon the entire industry.
Bullion.Directory's official announcement is published here: http://bullion.directory/bullion-dealer-of-the-year-2015/