Money Metals Exchange began accepting Bitcoin payments for gold and silver bullion in 2013, putting our company among the very first in our industry to do so.
Today, we are announcing expanded services – both when buying and selling precious metals – using numerous cryptocurrencies.
We believe honest money is core to liberating people and protecting their savings. History is clear as to how the game of unrestrained government borrowing, printing, and spending will end. The holders of the world's fiat currencies will wind up holding the bag.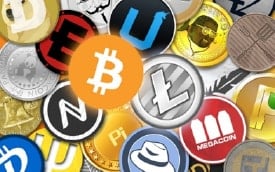 There can be no doubt that tangible gold and silver – which feature zero counterparty risk – will have a key role to play in the future, just as they have in the past. It may well be that cryptocurrencies will also have a role to play.
Cryptocurrencies provide a method of sending payments anywhere in the world with little cost. It is possible to do so securely and privately, without relying upon bankers as middlemen.
Transact with Money Metals Using Bitcoin, Bitcoin Cash, Ethereum, Litecoin, Monero, USD Coin, and Dash!
Our clients have long been able to make payments for precious metals using Bitcoin at MoneyMetals.com, as noted above. But that is just the start. We are now proud to accept and send payments for metals using Bitcoin Cash, Ethereum, Litecoin, USD Coin, and others.
Clients may enter into precious metals transactions with us -- either online or over the phone -- and choose Bitcoin/Altcoins as the method of payment. Customers who wish to make purchases larger than our online maximum (usually meaning in excess of $200,000) can also call for help with that.
Aside from our ability to accept payment in other cryptocurrencies besides Bitcoin, Money Metals Exchange can even make payments TO clients using a variety of cryptocurrencies. We can purchase your metals and send you the digital coin of your choice as payment. This transaction can be done directly on our MoneyMetals.com website or over the phone.
If you choose to sell to us offline, then call 1-800-800-1865 or email [email protected] and let us know you will be sending the bullion you wish to exchange. When we receive the metal, we will contact you to lock the exchange rate and get the wallet address for sending the payment. Fees for this service are generally 3% or less, and we can deliver a wide range of tokens and coins.
Money Metals is also a great platform for cryptocurrency speculators who want to use precious metals as a safe haven. Our customers can swap Bitcoin (and other coins) for gold and silver to be stored by Money Metals Depository. Storing with us makes it quicker to swap back into cryptocurrency when the time comes, and avoid the cost and hassle associated with shipping metals.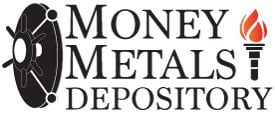 For many, parking capital in U.S. dollars is not an attractive option. We make it easy to park in physical gold and silver instead. Clients can do that with confidence. Money Metals Depository provides fully segregated (and independently audited) storage in a state-of-the-art Class III vaulting facility located in Idaho. The cost of storage starts at just $96 per year.
A few metals investors may be excited by what is happening in the crypto sphere and are looking to join in. Others want nothing to do with digital currencies or are looking to get out. Regardless, Money Metals has many capabilities to assist customers in buying, selling, or storing precious metals -- including transacting in currencies besides the troubled Federal Reserve note.

About the Author:
Clint Siegner is a Director at Money Metals Exchange, a precious metals dealer recently named "Best in the USA" by an independent global ratings group. A graduate of Linfield College in Oregon, Siegner puts his experience in business management along with his passion for personal liberty, limited government, and honest money into the development of Money Metals' brand and reach. This includes writing extensively on the bullion markets and their intersection with policy and world affairs.