The questions first-time precious metals buyers ask most often are "What should I buy?" and "How do I get started?" We have covered these questions many times over the years, but they are worth reconsidering from time to time.
Hundreds of new metals investors find Money Metals each month. We know many of them may not have seen our precious metals buying guides and the other resources in our education center.
The very first rule of precious metals investing is to avoid collectible coins and buy low-premium bullion (non-collectible) products instead. Well, to be precise, it is those many shady rare coin dealers one needs to avoid.
The dealers to avoid are usually the ones heavily marketing on TV and radio using celebrity spokesmen, looking for inexperienced buyers. They know what buttons to push. The ads talk a lot about real issues – concerns such as the massive federal debt and the potential for U.S. dollar depreciation to wipe out savings and wealth.
People call them, looking to do something smart and protect themselves by acquiring some physical gold and silver.
Then the fast-talking salespeople go to work. They try and switch people from making a simple investment in easy-to-understand bullion products, into buying dubious collectible and proof coins with a massive markup.
They talk about the huge potential for rare coins to appreciate in value and then sprinkle in some bogus advantages to make these items look like a better option than lower-priced bullion.
Our Specialists have heard it all from clients who suffered the sales pitches of these shady operators: lies like rare coins can't be confiscated; they are tax exempt; they have a record of outperforming bullion as an investment; bullion purchases must be reported to the government; etc.
All of these claims are nonsense, but thousands of newbie precious metals investors are getting pitches like these every day.
Too many of these poor souls end up paying 30% to 50% above what the coins are worth, and sometimes even more. When they start that far upside down in their investment, who knows when they will break even?
Buying highly liquid bullion coins, rounds, and bars close to melt value is the best way to go, period.
The second rule for making a good investment in gold and silver is just to get started.
Conventional investment advisors and stock brokers like to poke fun at metals as an investment. They aren't serving their clients too well.
If the financial establishment stopped worrying about the commissions and fees they get for pushing stocks, bonds, and mutual funds (i.e. paper), they might let clients know gold has vastly outperformed the S&P 500 since 2000…
…they might acknowledge the U.S. government is insolvent, the future of the U.S. dollar is grim, and that these things have vast implications for the fragile and deeply interconnected global financial system.
People need to prepare and they need to move quickly.
Anyone making a clear-eyed assessment needs to acknowledge the 2008 financial crisis may just have been a warmup for the true reckoning yet to come.
Putting 100% of an investor's eggs in the Wall Street basket is not a wise proposition, but that seems to be exactly what most financial planners and brokerages are advocating.
It is not fashionable to worry about risks such as uncontrolled inflation, banking crises, and 50% stock market corrections at the current moment. Stocks are flying high and metals are cheap.
However, these risks, plus others, are real and growing. Now is not the time to be complacent.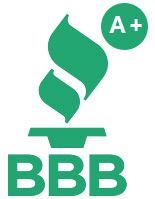 The third rule for making a sound metal investment is to choose your dealer carefully. Do a bit of due diligence before placing your order.
Price is a consideration when comparing dealers. However, price should definitely not be the only consideration.
Buyers make payment in advance of receiving the gold and silver they order. That means the dealer's reputation and strength should also be evaluated.
Getting the lowest price will be scant comfort if the dealer doesn't deliver the metal. And there have been some ugly blowups of "low-price leaders" in our industry.
The BBB offers ratings and customer reviews for most dealers. Other websites do as well.
A quick internet search can reveal a lot about how these businesses treat their clients. Pay special attention to any pattern of complaints around dealers either not delivering or being slow to get orders shipped.

About the Author:
Clint Siegner is a Director at Money Metals Exchange, a precious metals dealer recently named "Best in the USA" by an independent global ratings group. A graduate of Linfield College in Oregon, Siegner puts his experience in business management along with his passion for personal liberty, limited government, and honest money into the development of Money Metals' brand and reach. This includes writing extensively on the bullion markets and their intersection with policy and world affairs.