Most people buying physical bullion believe in the adage "If you can't hold it in your hands, you don't really own it." There is real wisdom in having the total control that comes with physical possession.
A person with a gold coin or bar can travel anywhere and trade for value with anyone, without permission. It exists outside the financial system and cannot be confiscated or "frozen" electronically. And, unlike stocks, bonds, and pretty much all conventional assets, the value of gold is not reliant upon the good and honest performance of other parties including company executives, bankers, or borrowers.
For most people, having physical possession of their gold and silver is the best idea. But that does not mean that's the case for all people. Nor does it mean ALL of the metals an investor may own.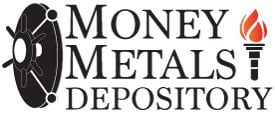 There are some pretty good reasons to store a portion of your metals with a vault service. There are even more good reasons to store with Money Metals Depository in particular.
For starters, we can both provide storage AND act as a dealer should you decide to either purchase or sell the metal. There is no better way to maximize liquidity and eliminate costs associated with shipping and insurance.
Depository Clients Can Easily Buy, Sell, or Transfer Online
Money Metals Depository clients can instantly sell stored metals and receive a payment within one business day. Considering the time and expense involved in packaging and shipping metals kept at home, that can be quite an advantage.
Shipping precious metals can be a hassle for investors. It must be packaged and hauled to the Post Office. If the metal is lost in transit (albeit extremely unlikely), the party doing the shipping – in this case, the person who is selling – will have to navigate the insurance claims process with the Postal Service.
Vault storage will also be a huge upgrade in terms of physical security. The Money Metals Depository vault is Class III – the highest possible rating. In addition to the reinforced concrete and steel, there are several layers of electronic security and armed guards. And MMD is located directly below the county sheriff's department which shares our building!
We can provide peace of mind to investors who worry about metal stored at home – or anyone who has a very large holding of bullion.
The metals stored in our vault are routinely audited and always fully insured via an "all risks" policy with Lloyds' of London and other premier insurers. Investors storing at home and attempting to insure their gold and silver bullion under a homeowner's policy will find there are some limits and expenses associated.
Vault storage with Money Metals Depository will also make a bullion investor more nimble. Eliminating the cost, delay, and hassle associated with shipping physical metals makes opportunistic trading more feasible.
Avoid the Hassle & Expense of Shipping Precious Metals When You Choose to Sell
People who want to swap based on an opportunity they see in the gold/silver ratio can do that easily. Right now, for example, it looks like a good time to switch gold for silver, given that silver is historically cheap relative to gold, about 77 to 1 at present.
Meanwhile, investors who share an interest in both metals and cryptocurrency will not find a better way to combine and manage the two asset types.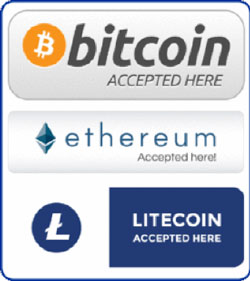 Money Metals Exchange can help anyone instantly swap metals for the most popular cryptocurrencies – or vice versa. And we can provide that service with just a few minutes of set-up.
Volatility in the cryptocurrency markets has been extraordinary. The ability to exit crypto and park funds in more stable and secure gold can be invaluable. As can the ability to instantly switch some of your metals back into crypto when the time is right.
Higher net-worth investors with large metal holdings have used vault storage for a very long time. A million-dollar gold holding would be difficult to insure outside of a dedicated, professional vault. Storing that much gold without robust coverage against theft is a gamble most people won't take.
Depositories have generally catered to large investors and institutions. The minimum charges can make storing smaller quantities very expensive.
Money Metals Depository is different in that regard. It was established to serve our existing clientele, regardless of how much metal they wish to store with annual fees starting at just $96 per year. That is less than the cost of a safe deposit box at most banks and way less than our competitors.
In just a couple of minutes, you can sign up for your depository account right here.

About the Author:
Clint Siegner is a Director at Money Metals Exchange, a precious metals dealer recently named "Best in the USA" by an independent global ratings group. A graduate of Linfield College in Oregon, Siegner puts his experience in business management along with his passion for personal liberty, limited government, and honest money into the development of Money Metals' brand and reach. This includes writing extensively on the bullion markets and their intersection with policy and world affairs.