Purchasing (or Selling) Gold and Silver in Chicago, IL
Top Reasons to Do Business with Money Metals Exchange:
Extremely competitive buy and sell pricing
White glove customer service
Most trusted, high integrity
Fast shipping and clearing times
News and commentary on the markets
About Chicago, IL
The city of Chicago is the most populous city in the state of Illinois and the third most populous city in the United States. Chicago is home to O'Hare International Airport, the second busiest airport in the country. Chicago is one of the most important centers in the world for finance, culture, entertainment, and commerce. Known as the Windy City, Chicago is located on the shore of Lake Michigan.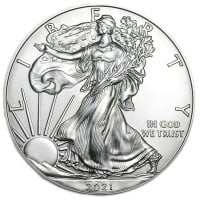 1 oz American Silver Eagle
View Details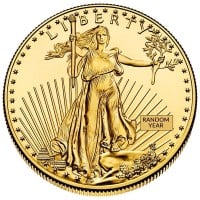 1 oz American Gold Eagle
View Details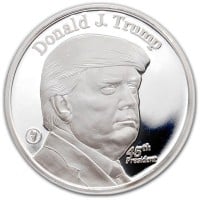 1 oz Trump Silver Rounds
View Details
Local Gold and Silver in Chicago, IL
The following are dealers in the Chicago, IL area. DISCLAIMER: Money Metals Exchange does not vet or endorse any other dealers, so if you decide to patronize any of the following establishments, be sure to do your own due dilligence.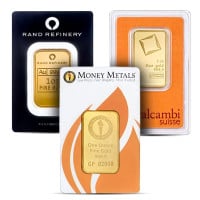 1 oz Gold bar
View Details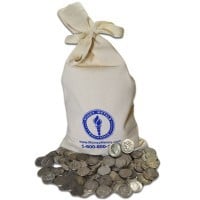 Junk Silver
View Details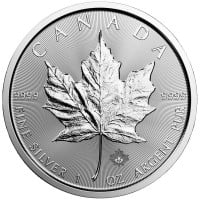 Silver Maple Leaf
View Details
Chicago Coin Company, Inc.
The staff at Chicago Coin Company has a combined experience of over 70 years and is a retail gold buyer and bullion dealer. They perform confidential appraisals for banks, trusts, estates and insurance companies, as well as free verbal appraisals for individuals.
6455 W Archer Ave
Chicago, IL 60638
Archie's Coins
In 1955 Archie's opened at 5516 W. Devon Ave., on Chicago's far northwest side, buying and selling antiques, rare coins and other valuables. With over 50 years experience, Archie's professional staff provides accurate appraisals.
5516 W Devon Ave
Chicago, IL 60646
A-1 Jewelry & Coin Buyers
A-1 Jewelry & Coin Buyers is a gold buyer that has been located on Irving Park Road in Chicago since 1984. A-1 Jewelry & Coin Buyers is a family owned and operated business.
They specialize in buying, selling and appraising all types of modern and antique jewelry, gold, silver, platinum, diamonds, watches, coins, currency, flatware and more. They also offer free appraisals.
1827 W Irving Park Rd
Chicago, IL 60613
Chicago Gold Gallery
When selling gold coins and bullion, silver, platinum and other valuable items to sell, the Chicago Gold Gallery has serviced the area since 1980. Always buying all forms of gold, silver, platinum and palladium, coins, silverware, old gold, jewelry, watches – they will separate the scrap gold items from the reusable better and re-sellable items and pay extra for them.
1236 W Devon Ave
Chicago, IL 60660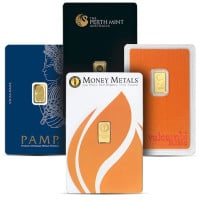 1 Gram Gold bars for sale
View Details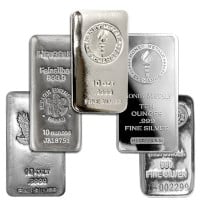 10 oz Silver bar
View Details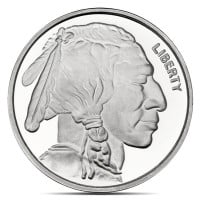 1 Oz Silver Buffalo Round
View Details
A & R Estate Buyers
A & R Estate Buyers is owned and operated by an expert Graduate Gemologist G.I.A. who has been in the estate buying business since 1981. They buy diamonds, scrap gold, fine jewelry and watches, collectible coins, silverware and other rarities. They offer free evaluations of your treasures.
1445 W Belmont Ave
Chicago, IL 60657
Kedzie Koins Inc.
With over 40 years' experience, Kedzie Koin travels to all of the major coin shows in the country to bring you a huge selection of Morgan Silver Dollars and U.S. Type Coins. They also offer gold and silver coins (example: US Mint American Gold Eagle coins), world coins, ancient coins, paper money, silver and gold bars and other bullion. Be sure to explore their extensive collection of coins in all grades, types and conditions.
5909 S Kedzie Ave
Chicago, IL 60629
Gold Star Jewelry & Coin Co.
Gold Star Jewelry & Coin Co has been a family owned and operated business since 1918. The Lowis family are fourth generation owners, and between them they have more than 75 years of knowledge and experience in the buy and sell business.
7048 N Clark St
Chicago, IL 60626
The information provided on this website does not, and is not intended to, constitute legal advice; instead, all information, content, and materials available on this site are for general informational purposes only. Information on this website may not constitute the most up-to-date legal or other information. This website contains links to other third-party websites. Such links are only for the convenience of the reader, user or browser; Money Metals does not recommend or endorse the contents of the third-party sites. Readers of this website should contact their attorney to obtain advice with respect to any particular legal matter. No reader, user, or browser of this site should act or refrain from acting on the basis of information on this site without first seeking legal advice from counsel in the relevant jurisdiction. Only your individual attorney can provide assurances that the information contained herein – and your interpretation of it – is applicable or appropriate to your particular situation. All liability with respect to actions taken or not taken based on the contents of this site are hereby expressly disclaimed. The content on this posting is provided "as is;" no representations are made that the content is error-free.