Purchasing (or Selling) Gold and Silver in Fort Smith, AR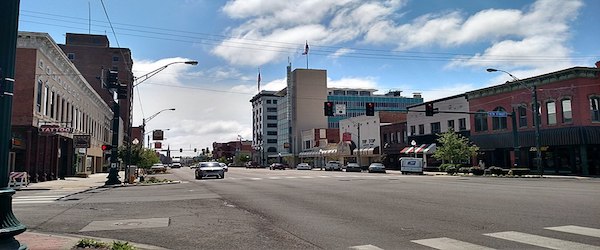 About Fort Smith, AR
Located along the confluence of the Arkansas and Poteau rivers, Fort Smith is the second largest city in Arkansas with a population approaching 90,000 residents. Fort Smith served as an important site throughout American history including as a base during the Mexican War and the Civil War.
Local Gold and Silver in Fort Smith, AR
Be sure to check out these coin and bullion shops next time you're in Fort Smith, AR:
DBKJ Numismatics
DBKJ numismatics is the largest full time coin dealer in Fort Smith, Arkansas. Since 1991, Dale White has bought hundreds of thousands of rare coins, rare currency, gold coins, gold bullion, silver bullion and other rare collectibles. DBKJ purchases individual rare coins and buys large coin collections including coin collections held by estates and trusts. Visit today!
711 Garrison Ave
Fort Smith, AR 72901
Greer's Coin & Pawn
Greer's Coin is a family based pawn shop located in Fort Smith and has serviced the area for nearly 40 years. Providing fast money and friendly service, Greer's Coin & Pawn buys gold and silver and offers the most money around!
2700 Grand Ave
Fort Smith, AR 72908
5703 Jenny Lind Rd
Fort Smith, AR 72901
Gold & Diamond Company
Gold & Diamond Co. is the premier place in Fort Smith to sell any used jewelry, diamonds, or coins. A locally owned and operated business, they will always treat you and your jewelry, coins and more with the utmost respect. Making it a great experience for their customers is what Gold & Diamond Company strives for. Customer service is a top priority and they ensure that you'll be happy whether you're selling old jewelry, or buying a new piece.
2600 Zero St
Fort Smith, AR 72901
NWA Gold & Silver
Have you thought about investing in gold? Are you more informed about investing in gold vs diamonds? Maybe you have some diamonds in your safety deposit box and are considering liquidating. NWA Gold & Silver will offer you the highest exchange rate in the industry when trading your diamonds for gold. Diamonds can be a very good investment if purchased correctly. However, in most cases, the average consumer finds it more difficult to secure sound investments when it comes to diamonds. Gold and other hard metals have always been a time-honored part of traditional investment plans. For the best deals on diamonds, estate jewelry, gold, watches, and more, come in today!
4224 Rogers Ave
Fort Smith, AR 72903
Be sure to check out these coin shops next time you're in Fort Smith, AR. Please contact us if you know of other coin shops that would like to be listed.