Purchasing (or Selling) Gold and Silver in Fort Worth, TX
Top Reasons to Do Business with Money Metals Exchange:
Extremely competitive buy and sell pricing
White glove customer service
Most trusted, high integrity
Fast shipping and clearing times
News and commentary on the markets
About Fort Worth, TX
Fort Worth, TX was established in 1849 as an Army outpost and it looks over the Trinity River. Fort Worth, home to famous museums and other cultural landmarks and events, is the fifth most populous city in Texas with close to one million residents.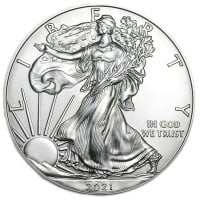 1 oz American Silver Eagle
View Details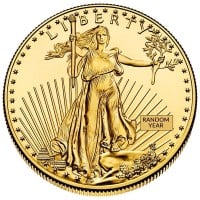 1 oz American Gold Eagle
View Details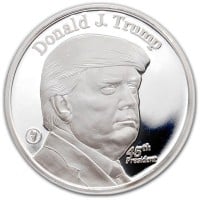 1 oz Trump Silver Rounds
View Details
Local Gold and Silver in Fort Worth, TX
The following are dealers in the Forth Worth, TX area. DISCLAIMER: Money Metals Exchange does not vet or endorse any other dealers, so if you decide to patronize any of the following establishments, be sure to do your own due dilligence.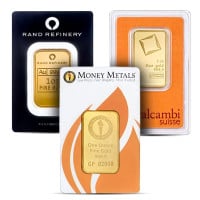 1 oz Gold bar
View Details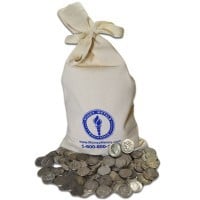 Junk Silver
View Details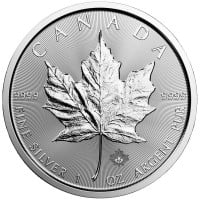 Silver Maple Leaf
View Details
Fort Worth Coin Company, Inc.
Fort Worth Coin Company, Inc. in Fort Worth,Texas, is a local precious metal and rare coin dealer. They buy and sell gold and silver in all forms , from gold and silver American Eagle coins to Canadian Maple Leaf coins.
1114 Norwood St
Fort Worth, TX 76107
Cowtown Gold and Silver
Whether you are selling old jewelry or purchasing a large amount of gold bullion, Cowtown Gold And Silver can handle your transaction quickly and discreetly. They have over 50 combined years of experience to serve you better.
4935 S Hulen St
Fort Worth, TX 76132
Alliance Gold and Silver Exchange
Alliance Gold and Silver Exchange is one of Fort Worth's largest buyers of Jewelry, Gold, Silver, Sterling Flatware, Platinum, Coins, Bullion, and Larger Diamonds. They will buy your unwanted jewelry whether they are scrap, broken, or high quality pieces.
2901 Western Center Blvd #120
Fort Worth, TX 76131
Arlington Coins Inc
Offering collectible coins, supplies, appraisal services, and more, Arlington Coins serves the Fort Worth community.
2230 W Park Row Dr C
Pantego, TX 76013
The Exchange Gold Store
The Exchange Gold Store, with locations in Denton and Keller/Watauga, is a direct broker for the U.S. Gold Refineries. The Exchange Gold Store buys old gold, broken jewelry, coins, silver, dental gold, platinum, and diamonds. They offer a local place for the North Texas communities to sell their unwanted jewelry.
8004 Denton Hwy #148
Watauga, TX 76148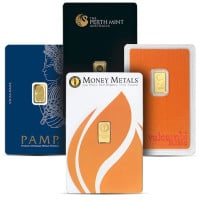 1 Gram Gold bars for sale
View Details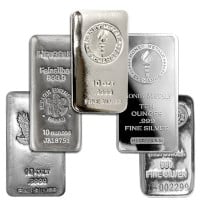 10 oz Silver bar
View Details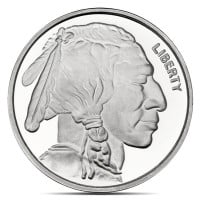 1 Oz Silver Buffalo Round
View Details
Skymark Precious Metals
Skymark Precious Metals in Arlington, Texas provides a safe and professional environment to buy gold, silver and platinum bullion products with privacy, confidentiality and much more. All bullion sales are conducted in one of our private suites that are out of view from the general public and all transactions are 100% confidential. Please feel free to call us if you have any questions or would like to schedule an appointment.
1521 North Cooper Street, Suite 215
Arlington, Texas 76011
Ft Worth Gold & Silver
Ft. Worth Gold & Silver Exchange is a Fort Worth based shop to buy, sell and trade jewelry, watches and coins in Ft. Worth, TX. They buy everything from broken jewelry and coins to industrial scraps.
1222 Jacksboro Hwy
Fort Worth, TX 76114
7th St Gold and Silver
7th St Gold and Silver is a honest and fair shop in Fort Worth focused on meeting your gold and silver needs.
Check out the most popular coin in the world, US Mint American Gold Eagles --they also come in silver, platinum and palladium.
5800 Camp Bowie Blvd #116
Fort Worth, TX 76107
Burleson Gold & Silver
Burleson Gold & Silver specializes in antique jewelry, estate jewelry, gold, silver, and platinum. Discover hard-to-find items among their collections from various eras. They offer expert appraisals.
1351 SW Wilshire Blvd #101
Burleson, TX 76028
Crown Gold and Silver Exchange of Texas
Crown Gold of Texas is a trusted place to sell your gold, silver, diamonds, platinum jewelry, coins, bullions or bars for cash at top dollar.
12412 Timberland Blvd. #328
Fort Worth, TX 76244
The information provided on this website does not, and is not intended to, constitute legal advice; instead, all information, content, and materials available on this site are for general informational purposes only. Information on this website may not constitute the most up-to-date legal or other information. This website contains links to other third-party websites. Such links are only for the convenience of the reader, user or browser; Money Metals does not recommend or endorse the contents of the third-party sites. Readers of this website should contact their attorney to obtain advice with respect to any particular legal matter. No reader, user, or browser of this site should act or refrain from acting on the basis of information on this site without first seeking legal advice from counsel in the relevant jurisdiction. Only your individual attorney can provide assurances that the information contained herein – and your interpretation of it – is applicable or appropriate to your particular situation. All liability with respect to actions taken or not taken based on the contents of this site are hereby expressly disclaimed. The content on this posting is provided "as is;" no representations are made that the content is error-free.